DAD, IF WE GO TO THE BEACH CAN I USE YOUR FLASH CAMERA?
September 14 2015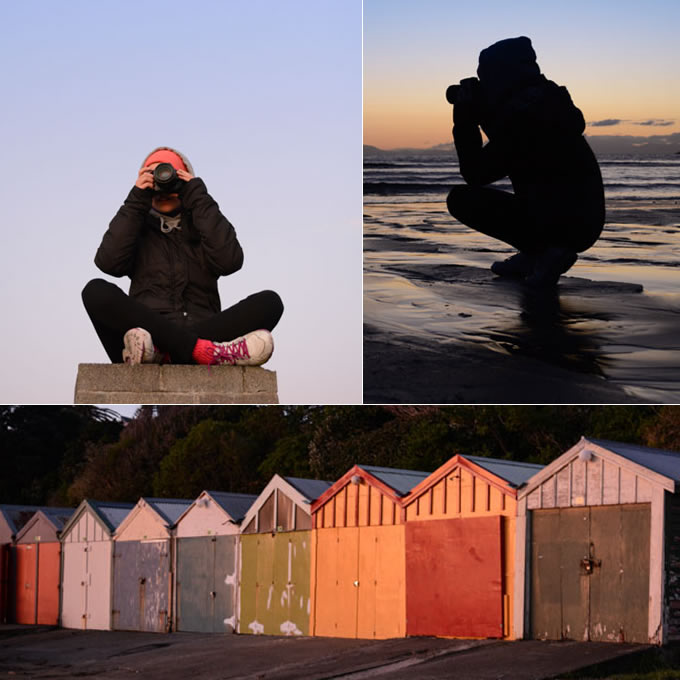 "Dad, if we go to the beach can I use your flash camera?" I said yes, but made sure that the camera had a good strap that was around her neck the whole time!
Here is a link to the images that Hana, my 13 year old took of the north end of Titahi Bay Beach, Wellington from 2 nights ago. Below are the images of that I took - some of them are photos of her taking photos - VERY POST MODERN, DON'T YOU THINK!
Hanging and coaching Hana reminded me that I had previously put together some photography tutorials that might be helpful to her, and maybe others out there in cyberland. Feel free to share and comment.
Kind regards
Luke
Tags: A few photographs of Titahi Bay Beach, Porirua, Wellington, and some links to 4 photography tutorial slideshows.